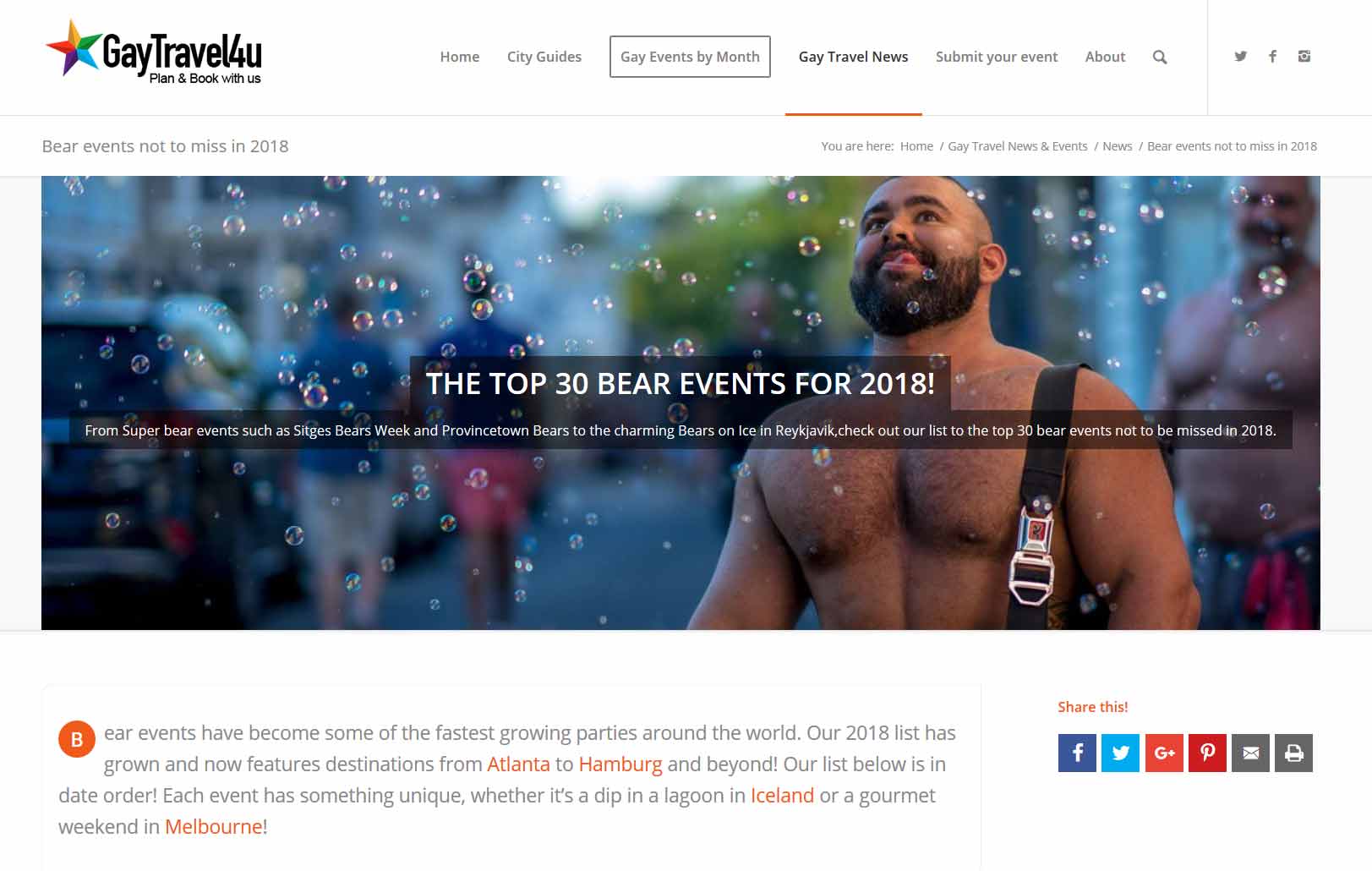 Thank you GayTravel4u for listing Bears on Ice among the top 30 Bear Events for 2018!
Read their feature on Bears on Ice and the top 30 Bear Events for 2018!

Bear events have become some of the fastest growing parties around the world. Our 2018 list has grown and now features destinations from Atlanta to Hamburg and beyond! Our list below is in date order! Each event has something unique, whether it's a dip in a lagoon in Iceland or a gourmet weekend in Melbourne!
September sees temperatures rise in Reykjavik, as bears on Ice visit the city!

Every September, Reykjavik,the Icelandic capital sees saw an influx of hairy and hunky men for "Bears on Ice", the annual gay gathering of bears, chasers and admirers. Together with the usual evening.