In 2005 we threw a little party in Reykjavik which was the beginning of something we had no idea that would become 15 years of BEARS ON ICE, a bear event in the World's Northernmost capital, Reykjavik, Iceland.

These 15 years have been an amazing ride, full of fun and joy where we had the opportunity to meet friendly chaps from all over the world and introduce Iceland to them. We've also been privileged to have a long list of amazing international talents come to perform at our event through the years, DJs and musicians, cooperated with other bear event planners. And we have also always included local DJs, performers and musicians mostly volunteering their talents not to mention the guides etc.

We have had visitors from all corners of the world and seen social connections being made, friendships being formed and even a few have been lucky enough to find their partner at BEARS ON ICE. Many of our guests are coming from areas or situations where they have not felt as safe to let down their guard as here in Iceland and truly be themselves and that has also been a beautiful experience to share those moments.

BEARS ON ICE has always been not for profit and some years we have been successful enough to have a little money left over that we have used to support our community with valuable donations, including The National Queer Organization and The HIV Organization of Iceland. This year, as our final donation, we´re donating ISK  200.000 to the documentary about Iceland´s Queer History. Details here and hopefully soon to be available with English subtitles: https://www.imdb.com/title/tt9886810/

Now, after 15 years of  work, we have decided to close this chapter of our lives and pass on the torch. The local bear group that has been helping out with BEARS ON ICE just formed an official organization that will continue the tradition in a more formal structure and the event will progress into REYKJAVÍK BEAR. They have our full support and BEARS ON ICE also donated ISK 100.000 as the starting capital for the organization.  More details expected from them soon as they have already started planning the 2020 bear event September 3-6. More details at: reykjavikbear.is

An event such as BEARS ON ICE could never  happen if it wasn ́t for all the people showing up, fantastic performers performing and amazing group of friends that have helped out. To all of you amazing people we want to say this: Thank You! Takk! Thank you for showing up, all the good memories and becoming part of something we will forever cherish.
Things have come to an end for BEARS ON ICE. It's time to say goodbye. Goodbyes are always hard but it's part of life. Now, we are at a crossroads, it is our turn to say goodbye to something that has been part of our lives for the last 15 years.  We will certainly take pride in what we have been part of and welcome REYKJAVÍK BEAR. We wish them all the best and hope you will show them the same support we have been enjoying all these years.

Thanks for everything!
Frosti Jonsson, founder & Pall Gudjonsson Co-Founder, 
BEARS ON ICE
Reykjavík, Oktober 2019.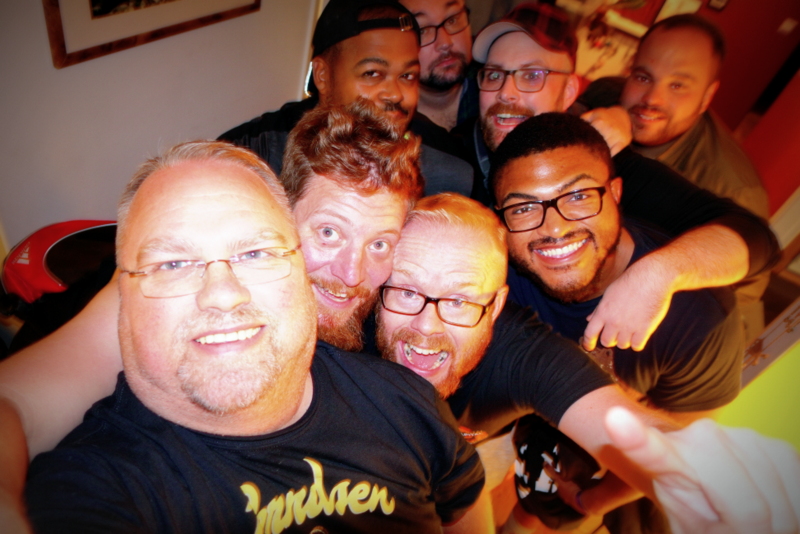 For more information on Iceland check out our other project Gayice.is which is a gay travel guide for gay, lesbian, bisexual and transgender travelers visiting Iceland. Gayice.is contains information about gay Iceland and more importantly gay Reykjavik where the active gay scene is. Our mission is to provide LGBT travelers with fresh, up to date and practical information about the gay scene in Iceland, such as bars, clubs and events, suggest what to do, where to go and where to mingle. On Gayice.is you´ll also find information about LGBT organizations in Iceland, social groups among other things which might be helpful if you are visiting Iceland.
We started Gayice.is back in 2003 when up to date information about gay Iceland was hard to find and Pall is now main editor.
Contact us at This email address is being protected from spambots. You need JavaScript enabled to view it.