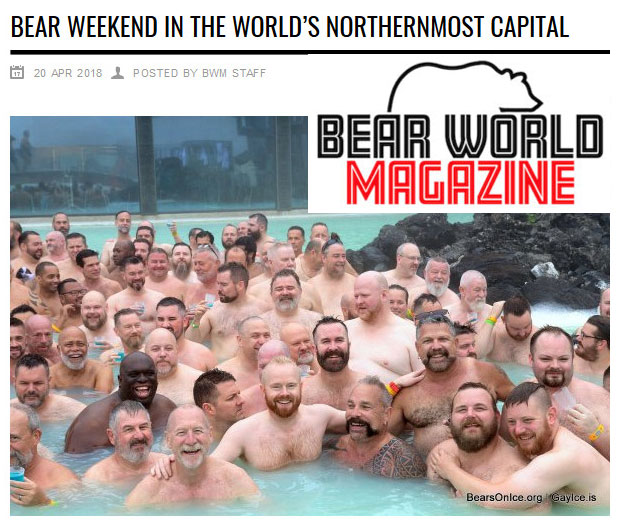 Thank you to Bear World Magazine for publishing this great introduction to Bears on Ice: Bear Weekend In The World's Northernmost Capital
BEARS ON ICE 2018 will take place in Reykjavik, Iceland August 30th – September 2nd and will be their 14th annual event! This four day men only event for bears and their gay, bi and trans friends from all around the world and is a great opportunity to see a little bit of Iceland and Iceland's small and friendly bear scene.
The event offers a wide range of activities such as the Golden Circle sightseeing tour and an afternoon visit to the world famous geothermal Blue lagoon. During the evenings the steam goes up in the world's northernmost capital. The event kicks off Thursday night (August 30th) with a Welcome party. Other events and activities include Friday Top-Off Party, The Golden Circle tour, a trip to The Blue lagoon and Saturday Central party & Farewell Brunch. Click here for the full program.
Read the whole article at Bear World Magazine: : Bear Weekend In The World's Northernmost Capital