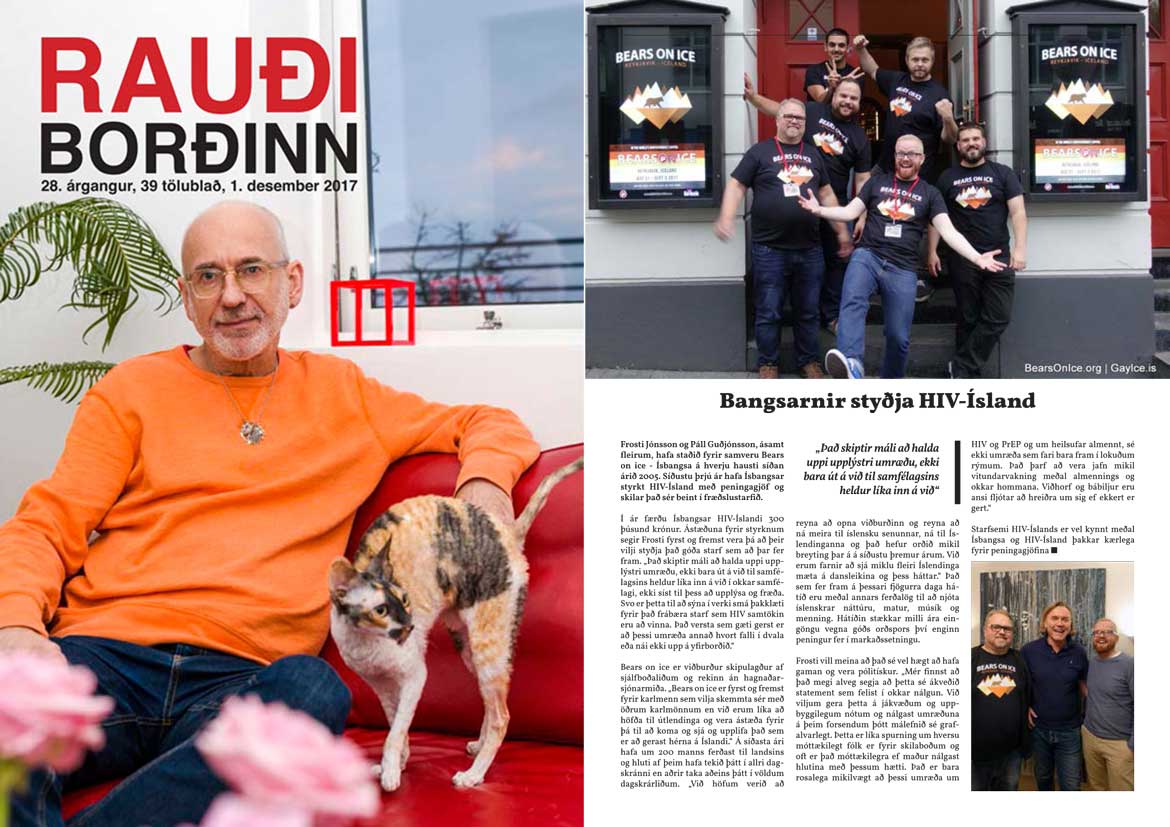 Here is a clip from HIV Iceland's annual newsletter Rauði Borðinn 2017. The interview with Frosti, the main organizer of Bears on Ice, talks about the event, what it is all about, how it has grown through good reputation as it has no advertising budget and also the importance of organizations like HIV-Iceland.  
HIV-Iceland do an amazing work to combat stigma, educate people and support those who are HIV positive. They have been advocating for instant HIV testing and making PrEP available in Iceland and both have been recently introduced in Iceland. The also took part in Reykjavik Pride for the first time in 2017 and that has been a great boost for their morale and visibility.
Bears on Ice is a not for profit event run by volunteers bring like-minded guys from all over the world together and to boost the gay scene in Iceland. For four days they mingle, socialize, explore Icelandic nature, make new friends and party together at night.
Some years the event breaks even financially and some years there is something extra left over after all the bills are paid. That happened after the 2015, 2016 and 2017 events and the BOI group decided to donate it to HIV Iceland's educational program 400.000 kr. in 2015, and 300.000 kr. in 2016 and again in 2017 or about a total of 9.400 USD in three years.
More on this story here: BEARS ON ICE donates $3000 to HIV Iceland
More about HIV Iceland on their website: www.hiv-island.is